Picture yourself as a baby queer, sitting on your parent's (carpeted) living room floor, too close to the television screen, staring into the dreamy eyes of your secret crush. Your TV crush might have even been the first 'whoa' moment of queer attraction that you experienced. Television characters remained a safe distance from our real lives and the judgments of others, and provided us with a fantasy world in which to host our queer desire.
Prime yourself for a glitter-bomb of nostalgia and check out these 90's babes that you probably crushed on.
Six on Blossom, played by Jenna Von Oy
Six Lemeure was Blossom's spunky and offbeat best friend, and clearly had the sweetest name ever. She also had a much edgier haircut and cooler clothes than Blossom, and her dark lipstick and sassiness gave off total 90's lez vibes.
Xena from Xena Warrior Princess, played by Lucy Lawless
A tough woman clad in leather and steel? Yes, please. Even if there wasn't a Sapphic romance between Xena and her right-hand gal Gabrielle, how could a girl not be beguiled by this fierce Goddess? I mean, she could fight entire armies of burly men, and time-travel. Swoon.
Topanga on Boy Meets World, played by Danielle Fischel
Topanga was the girl next door (literally) and was wholesome and sweet. Her long silky hair, chunky sweaters and sassy quips made her a charmer and perfect crush material.
Buffy on Buffy the Vampire Slayer, played by Sarah Michelle Gellar
The 90's were great for kick-ass woman characters, and Buffy is an excellent example. She's independent, physically and emotionally strong, and still has a touch of vulnerability that makes you want to give her a hug. Also…those midriffs.
Jane on Daria, played by a cartoon, voiced by Wendy Hoopes
Jane's combat boots, blunt haircut and disinterested monotone made her seriously cool. Add to that her affinity for postmodern art, and she was the most bad-ass (cartoon) girl ever. She did not give any fucks, and I wanted to be just like her.
Rayanne Graff on My So-Called Life, played by A.J. Langer
Ray had the coolest style – she could have been sharing a wardrobe with Steven Tyler – layers, scarves, loads of chunky jewelry. She was also a free spirit, and a bit wild, and her brokenness and vulnerability endeared viewers to her.
Kelly Kapowski on Saved by the Bell, played by Tiffany Amber Thiessen
Kelly was a beautiful, busty, big-haired cheerleader for Bayside High. She was a bit brain-dead, but worked the heck out of the wholesome-poster-girl-for-high-school-crushes thing. Her tiny cheer uniform gave viewers loads to think about.
Phoebe Halliwell on Charmed, played by Alyssa Milano
Phoebe was the trouble-maker of the group of three witchy sisters, and was always stirring things up. She did as she pleased and broke all the rules, all while rocking a midriff.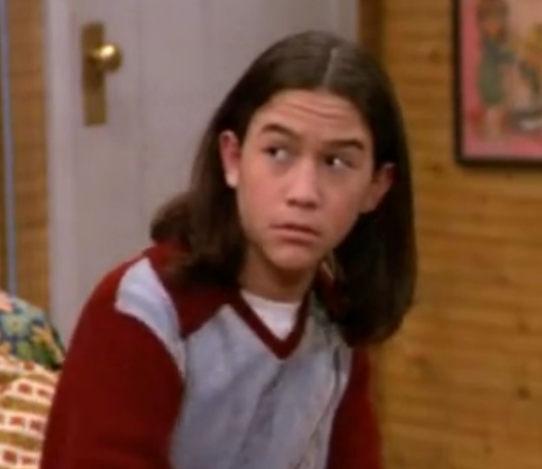 Tommy on 3rd Rock from the Sun, played by Jospeh Jordan Levitt
Don't act like you didn't dig him. He looked just like an adorable teenage girl, and was totally awkward and charming. Of course, he was also an alien, and you know ladies are suckers for foreigners.
You May Also Like: